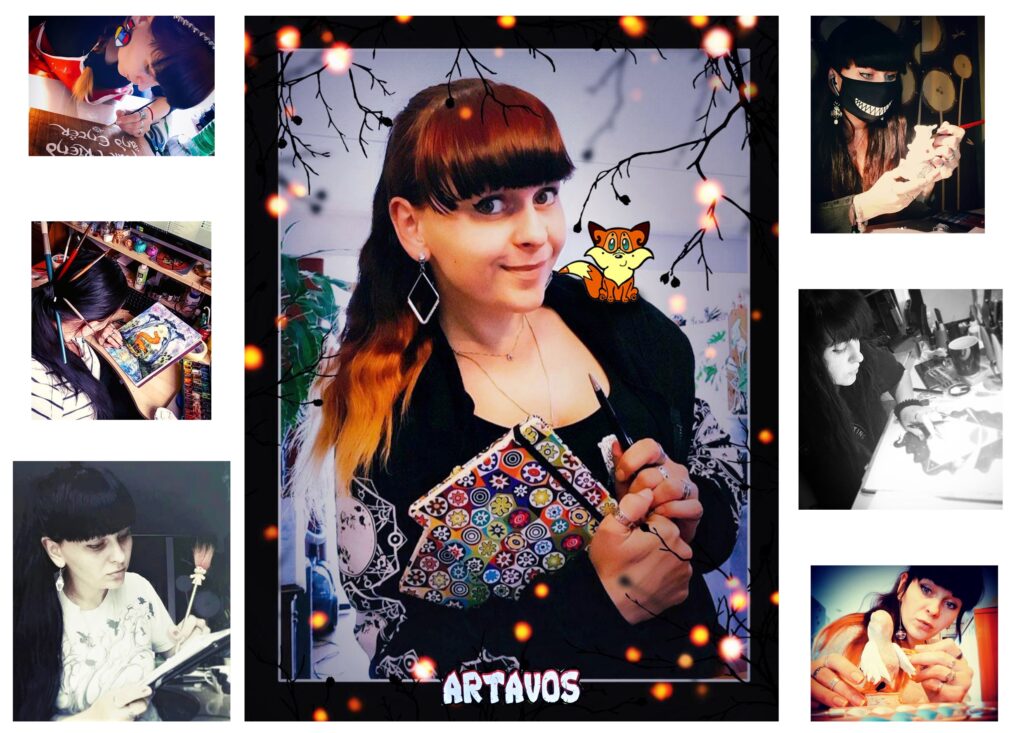 Hello everybody!
Glad to greet you on my site, dedicated to art.
Couple words about myself: my name is Alisa Vos, I was born in a family of theater artists.
So, from early age I was surrounded with this beautiful and mysterious world. Growing up in love to art from a very early age I understood that also want to produce something special. Something that can make people happy. And here we go. I am proud to share with you my site and works.
Here you can see examples of work I can do (interior dolls, paintings, graphics and so on.)
Of course you may ask me questions and together we will find the best solution for you.
A few more words, why you might choose my handmade work instead of other? It is very simple. First of all, when you order something from ARTAVOS, you can choose individually size, color and many details as you wish. Second, is that your order can be pretty specific (like "pirate cat", or "elephant with flowers" for example) and in regular stores, most probably, you won't find it. And third, you can be sure that your order is unique and one of a kind. And even in case of re-makes of my own work, it will never be the same (which can be discussed if you prefer it will never be re-made again, in other words, truly unique).
At the rest, just look my gallery with works, if you have any questions – ask.
Thank you for interest to ARTAVOS. Hope to see you soon and have a good day!